Hausjärven Liikenne Tmi's operations as Hanneberg Tours merged with the Lin-Car Oy on July 19, 2018. This means that our travel services are even more larger with new vehicles.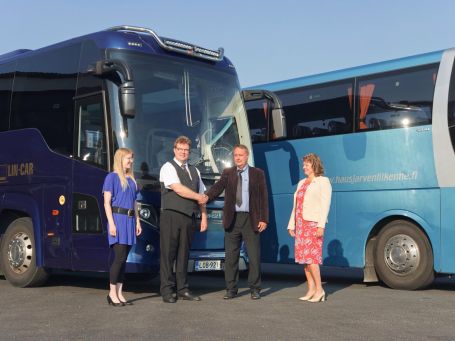 Pasi Tarkkala and Olli-Pekka Hynönen shake hands in connection with the change of ownership.
Lin-Car's bigger buses and their front (left) Susanna Sinervä, Pasi Tarkkala, Olli-Pekka Hynönen and Arja Manner.
Back